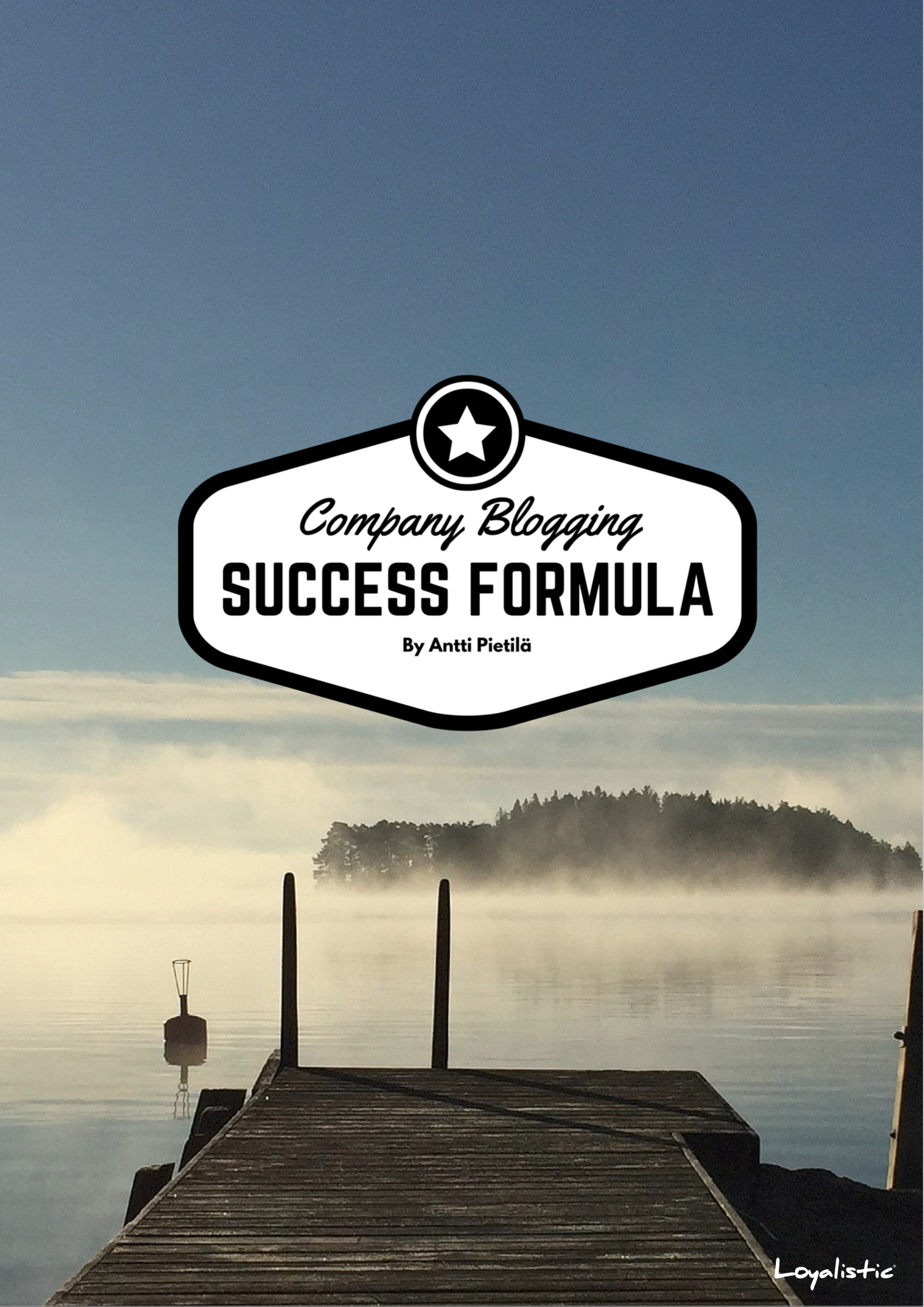 Company Blog Success Formula [FREE EBOOK]
Blogging is a great way to build audience and generate leads for your business. But success is not easy if you don't know what you are doing. In this guide, I will explain the dynamics of successful blogging operation.
The Company Blog Success Formula
Rich Blogger, Poor Blogger: How to build your audience and content assets for success [ Assets ]
Behind every legendary blog is a great promoter [ Promotion ]
11 finishing steps that make your blog post great [ Greatness ]
Blogging is a volume sport, why? [ Quantity ]
Without [ Content - Audience Fit ], your company blog will fail
Road to blogging success is paved with constant small improvements
7 must-haves of a Minimum Viable Blog [ CHECKLIST ]
---
Written by Antti Pietilä

Antti is the founder and CEO at Loyalistic (Simple Content Marketing Software for B2B Companies) who loves to help SaaS-companies to grow at Software Entrepreneurs (@ohjelmisto_ry) and cycle. Say hello to him anytime @anttipietila.